What is nanosyntax?
Research profile seminar
Karen De Clercq från universitetet i Ghent håller ett föredrag om nanosyntax.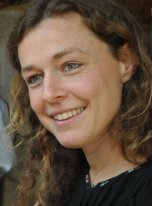 Nanosyntax (Starke 2009, 2011; Caha 2009; Lander 2015; Baunaz et al. 2018) is a Late Insertion theory that finds its origins in the cartographic tradition (Cinque 1999; Rizzi 1997; Kayne 2005). The cartographic research aim is to provide a detailed structural map of natural language syntax (Cinque & Rizzi 2008, 42). Nanosyntax pushes this idea further and does not stop at the level of the word or morpheme, but goes beyond it and hence inside the structure of a morpheme.

In this talk the basics of nanosyntax will be discussed and empirical case studies will be presented,exemplifying what nanosyntax can do in the domain of case (Caha 2009), prepositions
(Pantcheva 2011), negation (De Clercq 2013), and complementizers (Baunaz & Lander 2018).
Lecturer: Karen De Clercq, Universitetet i Ghent
Date: 9/19/2018
Time: 1:00 PM - 3:00 PM
Categories: Humanities, Language
Organizer: Institutionen för svenska språket
Location: Faculty of Arts, Lundgrensgatan 1B
Lilla Hörsalen
Contact person: Kristian Blensenius